Everton v Leeds in a rare FA Cup semi-final at Old Trafford in April 1968 :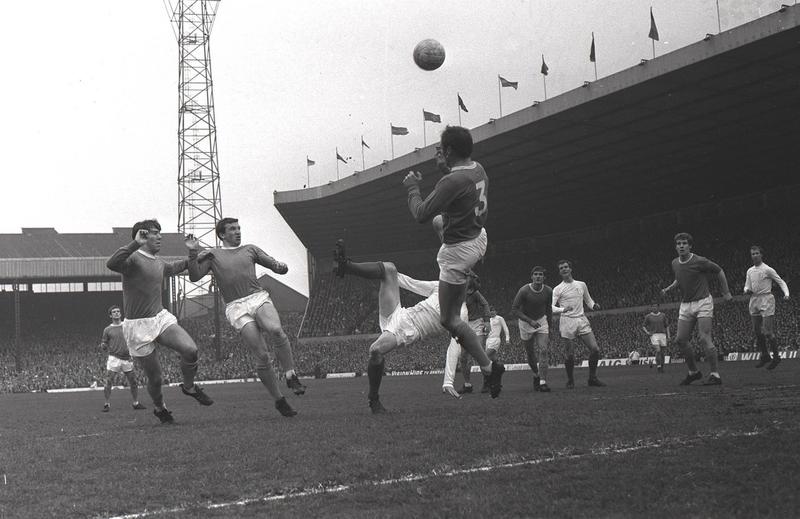 This photograph is from today's Guardian in a feature called The Knowledge, a column in which readers answer questions about the game, including odd facts and queries as well as records of all kinds.
This particular feature was included because Old Trafford held relatively few cup semi's down the years. The reason given was because the capacity of the ground was only 40,000 till 1996, thus limiting the number of tickets available, affecting commercial revenue and the fan experience.
Anyway .. forget all that.
One thing struck me about the picture.
Can you guess what it is ??