For the second time only since lockdown we invited the eldest & her husband over for drinks in the garden. They arrived about 17:40 & I had the TV on in the lounge. After checking the score found that Huddersfield had gone a goal up but like everyone else I'm sure thought the lead wouldn't last long. Sure enough just before halftime O'Shea equalised for the Baggies. Just a matter of time we thought once the second half starts before West Brom grab the winner. With 15 minutes to go I started to believe made my excuses & headed got the lounge. Those last 15 minutes I sat waiting for a winner from the away side but it was Town who were finishing the stronger. I sat glued to what was going on thinking surely they can't get a winner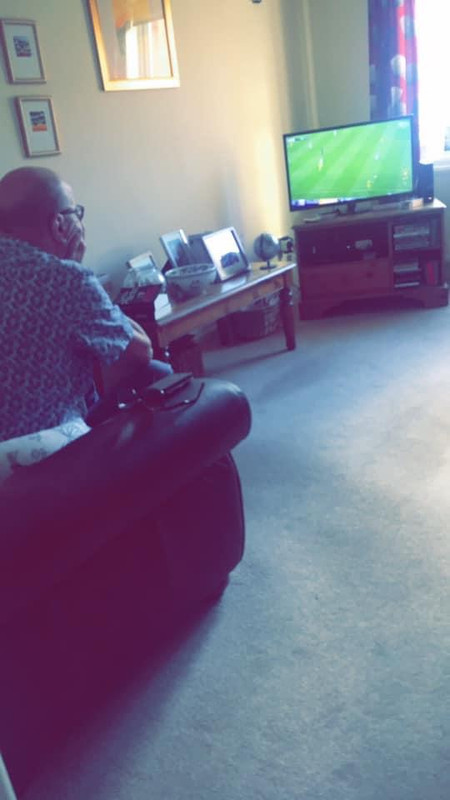 By this time Sarah was sat in the kitchen watching the game unfold. Then it happened Smith-Rowe grabbed the winner. Absolute bedlam followed as it sunk in we were back in the Premiership after 16 years. A few tears came but this time after all the recent tragedy these were tears of joy.
I've never lost the faith in the club i first saw live back in 1967. Why during the League 1 years I saw us 112 times as I felt the club needed my support. During the last 16 years I'll never forget Tranmere away at the start of the-15 season, the fans were so united that day it was us versus every bugger. Old Trafford beating Scum in their own backyard. Bristol Rovers & the victory that got us promoted. Last night though was the icing on the cake.
Premiership here we come lock up your daughters, Dirty Leeds are back.
What were you doing when we were promoted ?